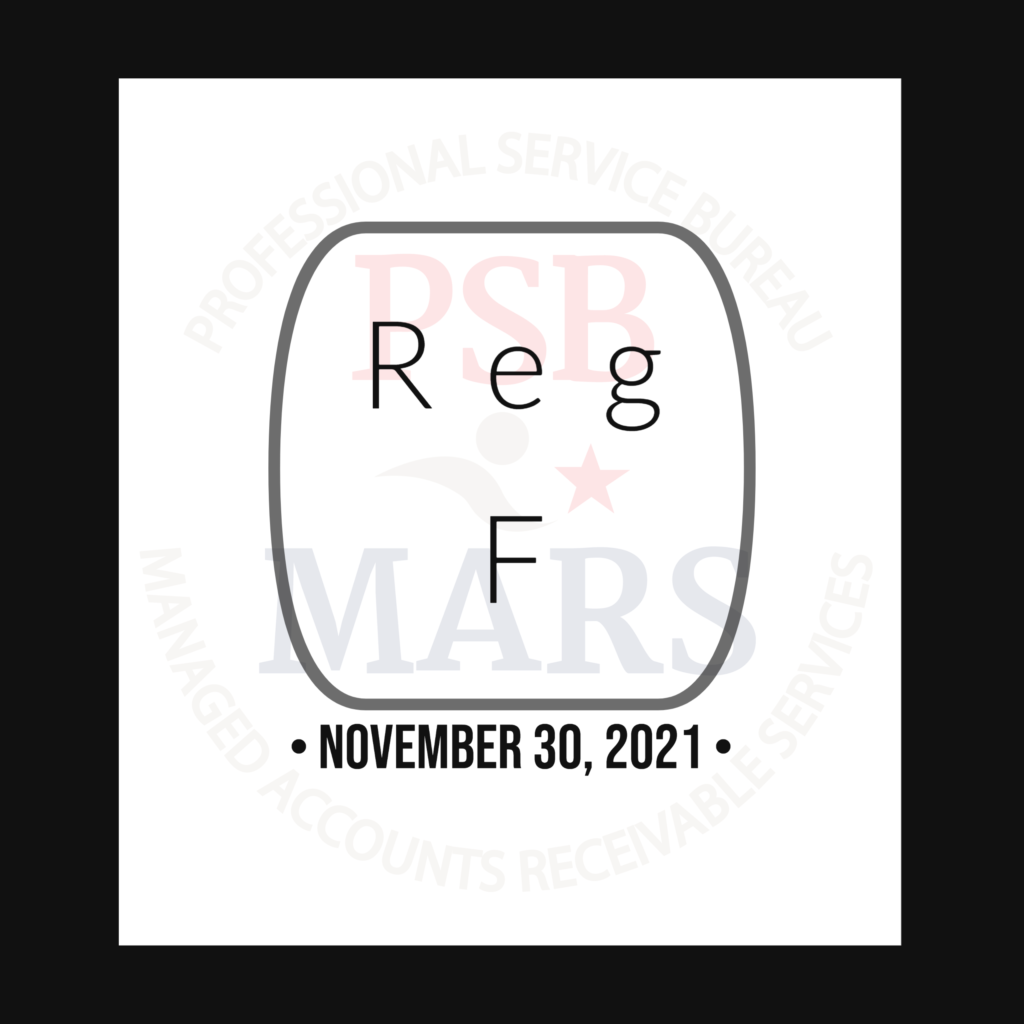 PSB is prepared for the CFPB rule, Regulation F, that goes went into effect November 30th, 2021. Our Operations Directors, Compliance Department, IT, and Data Integrity Director have aligned to prepare our systems, people, and company for this landmark change in our industry.
This has been accomplished with dedicated training that coincides with our platform enhanced with CFPB upgrades that align with regulatory guidelines for Regulation F.
If you are looking for additional resources, the ACA has a significant library as well.
CFPB's Interactive Rule can be located here.
CFPB Rule Part 1 (View PDF Format)
CFPB Rule Part 2 (View PDF Format)
CFPB Rule Part 1 – as Published in the Federal Register
CFPB Rule Part 2 – as Published in the Federal Register
CFPB Reg F Information Web Page