Full Service Extended Business Office
Nobody* wants to make AR recovery calls because they know how difficult they are.
An Extension of your Business Office
At PSB*MARS, we are the asterisk. As an experienced leader in Self Pay services, Extended Business Office services, and 3rd party collections, not only do we specialize in recovering money for those in the healthcare sector, but we also enjoy the relationships we build with our clients. Those relationships allow your business office to take a focused effort on what your organization decides it may need to maximize your teams' talents, and meeting and exceeding budget demands.
We have managed to increase revenue collections well above the national and regional numbers for our clients by an average of more than 10%, allowing them to have better control of their finances.
Maybe your organization needs a single service that PSB*MARS provides. Maybe your organization needs a few of our services to provide a more efficient business office. Several of our clients begin with an immediate need, and explore our entire suite of services that PSB*MARS offers.

Network
Risk Assessment
We conduct consistent formal scans with a 3rd party Soc 2 Type II certified partner as well as our own internal scans.
Beyond
HIPAA
We are a 100% United States organization based out of Minnesota. The requirements in Minnesota exceed HIPAA requirements, and brings confidence to our clients that we are always understanding the rules and regulations to protect the client, the customer, and ourselves as well.
Initial & Ongoing
Training & Education
Our team is trained and tested in HIPAA, FDCPA, CFPB, GLBA, ECOA, along with multiple other industry specific requirements. Our team is trained to adapt, ask the right questions, listen, and properly communicate with clarity.
Policies &
Procedures
With our ACA certified Compliance Officer oversight, our team understands the expectations with initial, ongoing, and updating of Policies & Procedures according to our clients needs and requirements along with each states rules and regulations as well.
Auditing &
Reporting
Our supervisors and management engage in consistent side by side and remote monitoring of live and recorded interactions. Soc 2 Type II and Soc 2 Type I certified software partners are utilized to provide recording and monitoring tools as well to supplement our approach.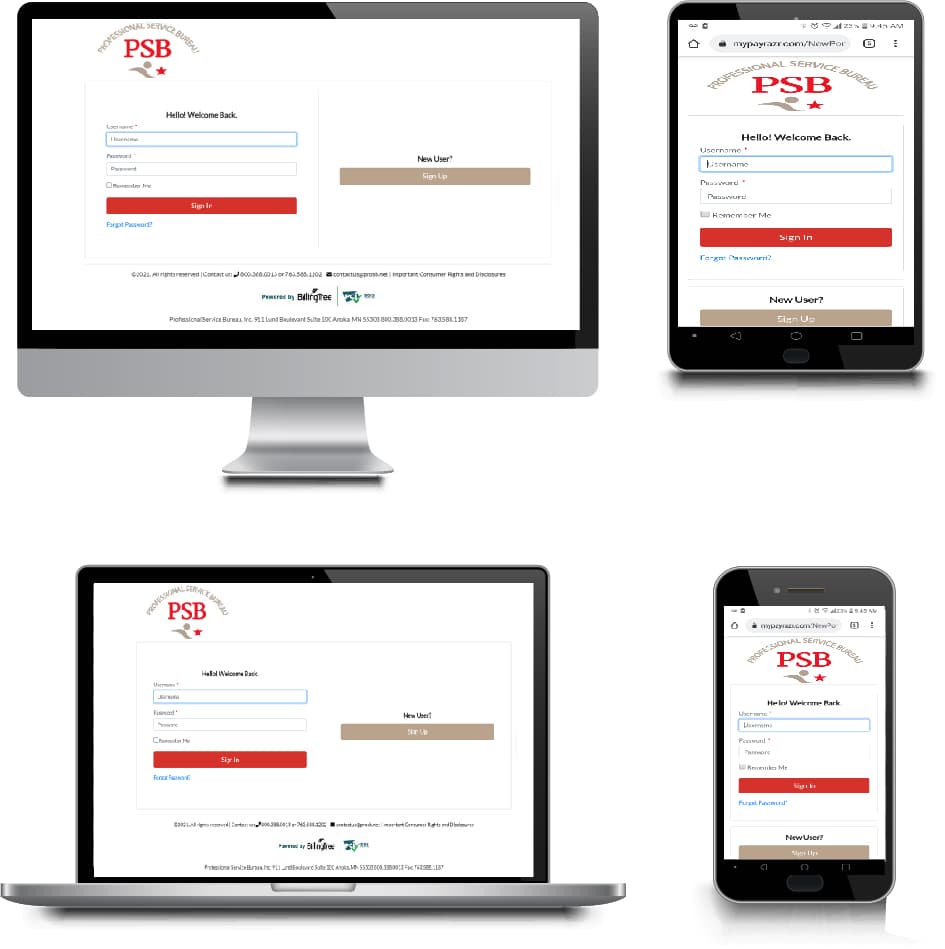 Online Consumer Portal
MARS client's patients will be redirected to your self-service portal that will allow to patients to service their accounts.
Online Client Portal
24/7 Access to assigned users with appropriate access permissions ranging from being able to view payments, payment plans, communications with accounts, direct communication between client and PSB*MARS, and more!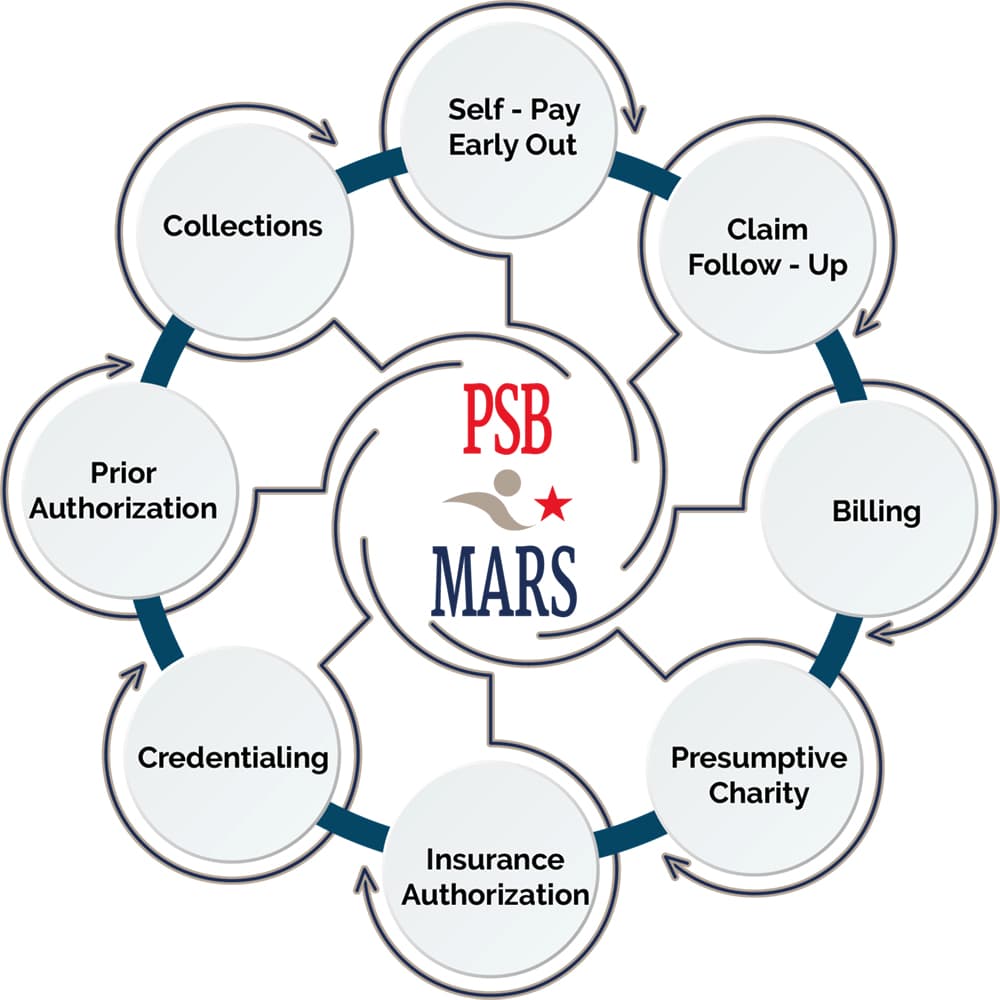 Meet with PSB*MARS!
PSB*MARS provides Extended Business Office & 3rd Party Collection services. We have and continue to serve the Healthcare, Student Loan, and Utility markets for over 48 years. A next level partnership experience is something we are proud of and strive every day to provide. We have multiple partnerships over a decade long, and our longest partner has been with us for over 40 years!