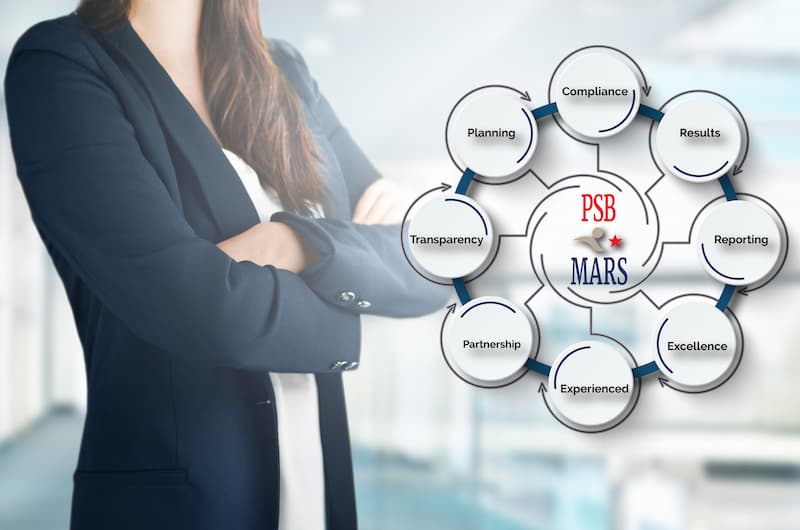 The PSB*MARS Difference
PSB*MARS backbone is Medical accounts recovery services, both 1st party and 3rd party for nearly 50 years. This experience allows for excellence in nearly every other arena within the Accounts Receivables Management industry.
With this background PSB*MARS has the training, work-ethic, and ability to customize to your organizations needs and requirements. PSB*MARS has adapted to the largest health organizations, commercial organizations, and large governmental departments to the rural businesses, hospitals, and clinics that we all depend on, ensuring your needs and requirements are met, no matter the size of your organization.
With our workflows, technology, protocols, and most importantly, our people, PSB*MARS is excited to learn about your needs for your organization and understand how we can create a mutually beneficial business relationship.
Meet with PSB*MARS!
PSB*MARS provides Extended Business Office & 3rd Party Collection services. We have and continue to serve the Healthcare, Student Loan, and Utility markets for over 48 years. A next level partnership experience is something we are proud of and strive every day to provide. We have multiple partnerships over a decade long, and our longest partner has been with us for over 40 years!