Revenue Cycle Management
Customized services for your community needs and policies, while working within your system.
Experience to work within your organization's systems
Epic
Cerner
Meditech
McKesson Paragon
Healthland
CPSI
HMS
eCW
Healthquest
Multiple others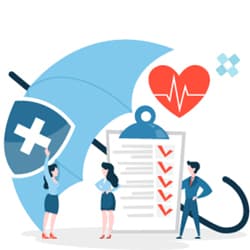 Experience working within your system gives our partners the confidence that we are able to:
Process and review claims after coding, which will subsequently ensure clean claims with DAILY review and correcting clearinghouse edits and rejections
Clean claim re-submission. Most importantly, with no claims on file with payer
Stat follow-up, which will ensure claims are in process
Resolving backlog and forward flow denials (Learn more about Denial Management)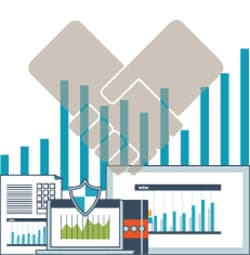 Partnership enables the ability to find trends in:
Identifying potential Charge Master issues
Registration Process Improvement
System claim processing/file exchange challenges
Biller training opportunities
Coding challenges
Coordination of medical records/Coordination of benefits opportunities
Eligibility challenges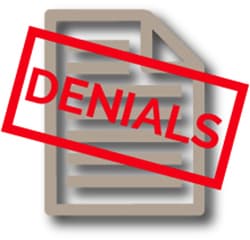 Denial Management
Customizable Denial Management Workflow
Experienced Denial Management Personnel
Focus is on resolution via payment, rather than adjustment
Denials are grouped for efficiency with a Denial Management Specialist
Denial trends & resolutions communication is relayed to lower denial rates
Review EOB to determine Denial Reason and appropriate resolution response
Re-Bill, Recommendation to amend Coding, or Appeal Further
Submit an appeal appropriate to fit within the denial reason process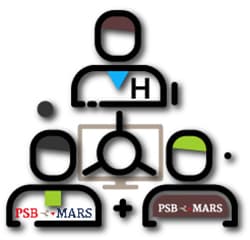 Insurance Follow Up
With the ability to integrate into Epic, Cerner, Meditech, McKesson Paragon, Healthland, CPSI, HMS, eCW, Healthquest, along with multiple others, PSB*MARS will be able to:
Appeal all denied claims where appropriate
Status Check All Assigned Unpaid Claims to verify in Process
Re-Bill unpaid claims where appropriate
Determine Eligibility and Recommend for Self-Pay effort if none exists
All appeals and rebilling will be done within host system until all claims have been exhausted
Re-create documents in the future for Audit purposes
Real-Time system update
Electronic claims resubmission where applicable
No need for placement of claims, redirect and optimize your staff's talent
Appeal or send medical records for denials when necessary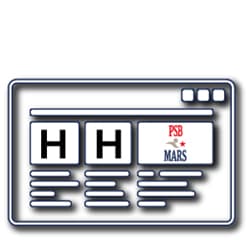 Claims Processing
Experienced Revenue Cycle Management staff will process each individual claim and determine steps needed for resolution for your organization such as:
Contact appropriate 3rd party to determine eligibility if needed
Review claims/EOB (Explanation of Benefits) from via your system
Re-Bill and submit corrected claims
Follow-Up every 30 days with the 3rd party payor until the claim is resolved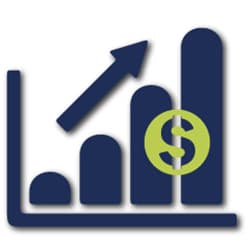 Establish Residual Self-Pay Balances
Post claim adjudication combines statement processing and patient follow up.
Send or queue statements on all Self Pay patients
Place phone calls on open balances
Follow best practice self pay collection processes or adapt to your organization's needs
Assist with any 3rd party billing when an insurance has not been processed
Offer financial assistance when applicable/available
Recommend for 3rd party collections when necessary. As the MARS division handles all Extended Business office services, we have the ability to send your accounts to our 3rd party Collections Division, PSB. PSB*MARS functions as two wholly separate divisions, ensuring all efforts have been exhausted within the MARS umbrella of services and effort.
Meet with PSB*MARS!
PSB*MARS provides Extended Business Office & 3rd Party Collection services. We have and continue to serve the Healthcare, Student Loan, and Utility markets for over 48 years. A next level partnership experience is something we are proud of and strive every day to provide. We have multiple partnerships over a decade long, and our longest partner has been with us for over 40 years!